id juicy lube cherry wild 105ml
Only 5 left
Id juicy lube Wild Cherry 108ml
id juicy lube cherry wild 105ml: Description
The reason ID Juicy Lubes are the undisputed flavoured lube champions of the world is they look and taste absolutely great!
Bursting with flavours that really are good enough to eat, Juicy's oasis of thirst quenching varieties will satisfy even the most insatiable cravings for scrumptious sex play. And to top it all they are sugar free so no calories, which means you really can have your cake and eat it! 12 great tasting flavours that really taste of what they say on the pump. These lubes are water based and condom friendly.
Furthermore they have a clear non staining formula.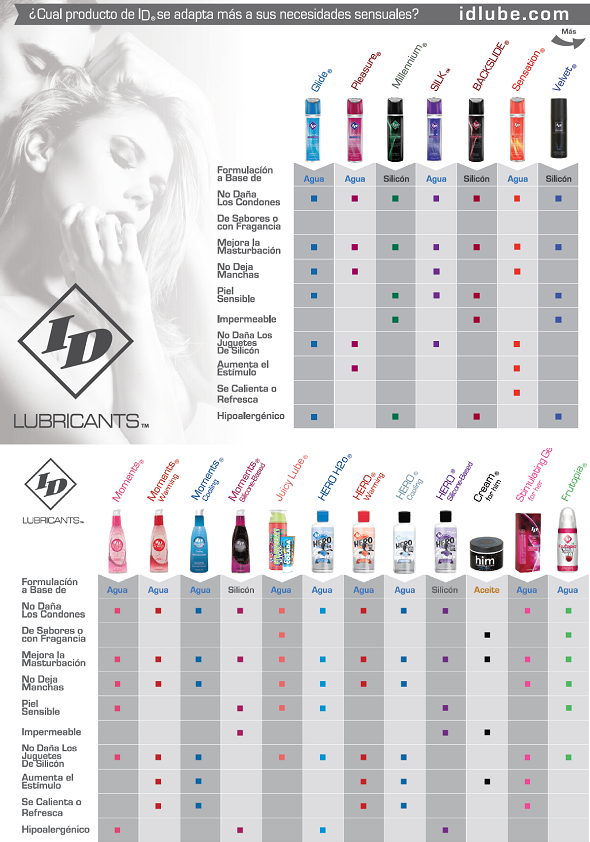 Additional Product Details id juicy lube cherry wild 105ml
id juicy lube cherry wild 105ml has manufactured the ID JUICY LUBE brand.
The ID JUICY LUBE brand is responsible for manufacturing the product id juicy lube cherry wild 105ml . Your guarantee involves making proper use of the article in question.
Buy id juicy lube cherry wild 105ml
The id juicy lube cherry wild 105ml product has an incredible price of $10.70.
This product is made by the erotic toys brand ID JUICY LUBE
Remember that the toys of the manufacturer ID JUICY LUBE are discreetly delivered in 3/4 days as they are packaged in neutral brown boxes with no kind of advertising on them. Nobody will know where the package comes from. Your privacy is our commitment.
If you buy this item and register is our online shop, you will get amazing personalized offers and exclusive reductions for your next purchases.
More Information about id juicy lube cherry wild 105ml

| | |
| --- | --- |
| Weight | 150.000000 |
| Manufacturer | ID JUICY LUBE |
| EAN Code | 761236201059 |
Frequently Bought Together
Customers Who Bought This Item Also Bought