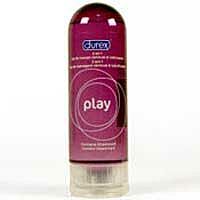 Lubricants are part of the essentials of our online store. Vaginal lubricant is the ideal complement to use with your erotic toys such as vibrators , eggs , dildos and dildos or any other toy. These lubricants are clinically tested and widely recommended by specialists.
Items 1-81 of 906 Lubricants
Items 1-81 of 906 Lubricants
While the human body creates a certain amount of natural lubricant, many people still experience dryness that can make intercourse uncomfortable and even painful. There are many great types of lubricants available today that provide great benefits for those seeking a smooth, polished experience. For those who want to actively participate in anal sex, natural lubricant is not enough for most cases. For these reasons, a lubricant is the key to happy and safe intimacy.
There are several different types of lubrication available that offer different benefits. Water based lubricants are great for all forms of erotic play and are compatible with any material. They are also the safest option for very sensitive skin. Silicone-based lubricants do not contain water and remain on the skin's surface. The advantage of silicone is that it lasts much longer than water and even than oil-based lubricants. Oil-based lubricants are suitable for multipurpose use. You can easily use them as a relaxing massage oil. In fact, many lubricants also come in varieties suitable for heating and cooling, as well as edible formulas that contain delicious aromatic flavors and smells.
In addition to being symbiotic with your body, lubricants are also great for use with toys. However, only certain types of lubricants can be applied to certain toys. For example, silicone-based lubricants will dissolve the silicone surface, and oil-based lubricants will also damage the surface of toys made of latex and rubber. In this way, water-based lubricants have the advantage of being the most versatile.